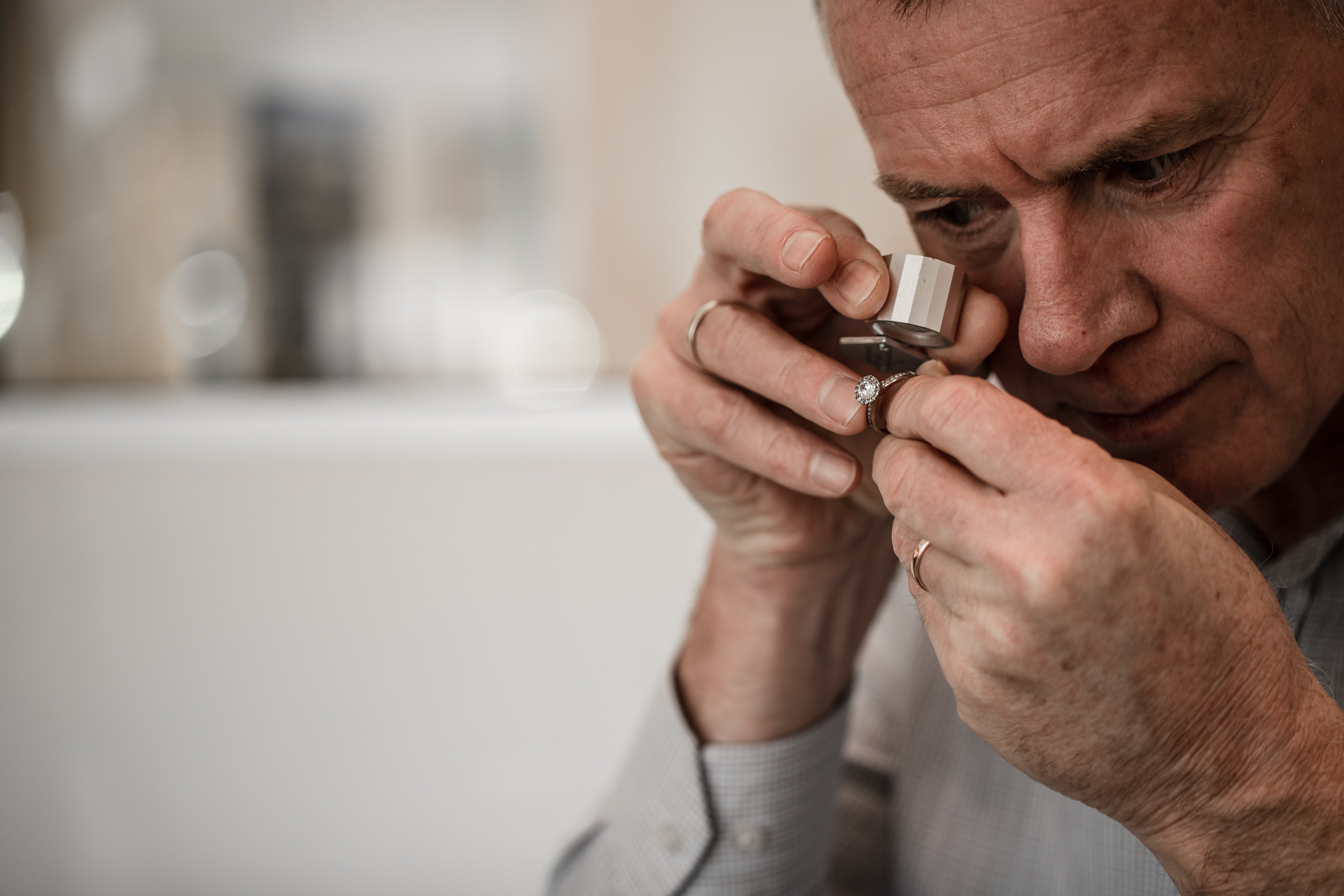 How to find your ring size
Knowing what size to buy when having a ring made can be challenging if you're working with a jeweller located interstate. 
Below we've outlined the two easiest ways to identify your sizes.
1. Use our ring sizing tool
We've created a special ring sizing tool to make sure your ring fits perfectly.
Contact us and request a ring sizing tool, or order it through our online store
Once you have received it in the mail, simply find the hole which most comfortably fits your finger
Note down the size printed next to the hole – and that's it!
The Perfect Fit
At Claudia Jewellers, you can always enjoy complete peace of mind.
Our goal is for you to cherish and love your pieces for eternity – if your purchase doesn't fit, we provide your first ring resizing at no extra cost, and if you're interstate, we'll even cover postage costs.
Contact Us
2. Consult a local jeweller
You can also find your ring size by visiting a local jeweller, where they can help you find your exact ring sizes.
We recommend having each of your fingers sized at the same time so you have a list of sizes on hand for future reference.
If you live in the Hobart area or happen to be visiting, you are always welcome at our consultation suite where we can take your measurements and show you our beautiful range of jewellery and gemstones in person.
We are located at 24 Magnet Crt, Sandy Bay, 7005 TAS Australia
If you have any jewellery sizing enquiries, please don't hesitate to contact us directly.